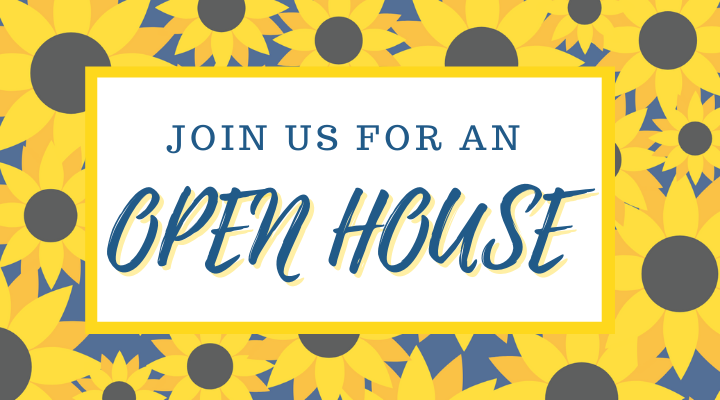 Open House
Thank you for your interest in St. Ursula School! We can't wait to share all the things we love about our school with you. Due to COVID-19, we are unable to have our traditional Catholic Schools Week Open House. However, we would like to offer prospective families and chance to learn about our faith-based education, and experience the love and warmth that fill our halls. Please see below for more information about our upcoming Open House.
Open House Date
Saturday, February 20th
1-3 p.m.
Schedule Your Tour
Tours will be given by appointment only on Saturday, February 20th beginning at 1:00 p.m. Please choose a time slot based on the grade you are interested in for the 2021-2022 school year. If you are interested in more than one grade, please choose one or the other, or have one parent go to one grade and another parent go to the other. Please use this link to schedule a tour:
Open House FAQs
Only two adults are allowed per family. Unfortunately, students and any additional family members are unable to attend at this time. We hope to have them be able to visit in the spring.
Tours will be limited to 15 minutes to meet COVID protocols.
Open House Health Protocols
Open House tours are by appointment only for health and safety reasons. Please see the FAQ section for more information.
Upon arrival, parents will answer wellness screening questions.
Temperatures of all attendees will also be taken upon entrance to the building.
All attendees must wear a face mask covering while in the building.
After the Open House our school will be thoroughly cleaned before students return.
Tour Waitlist
If all tour slots are filled for the Open House on February 20th, we will begin a tour waitlist. If someone cancels, we will contact you as soon as possible. Please contact our Advancement Director, Lauren Calva, at 410-665-3533 or lcalva@stursula.org to be added to our waitlist.
Questions?
If you have any questions, or would like more information, please contact Lauren Calva at 410-665-3533 or lcalva@stursula.org.