History & Tradition
The 1940s

St. Ursula School opened on September 9, 1940, under the direction of Sister Rita Ursula and the Sisters of Notre Dame de Namur. During the first year of operation, there were 146 students enrolled in grades 1 through 3. The building itself was already being used as the church and rectory. A gas station, which was located at the corner of Manns Avenue and Harford Road, was purchased by the school and used as an additional classroom.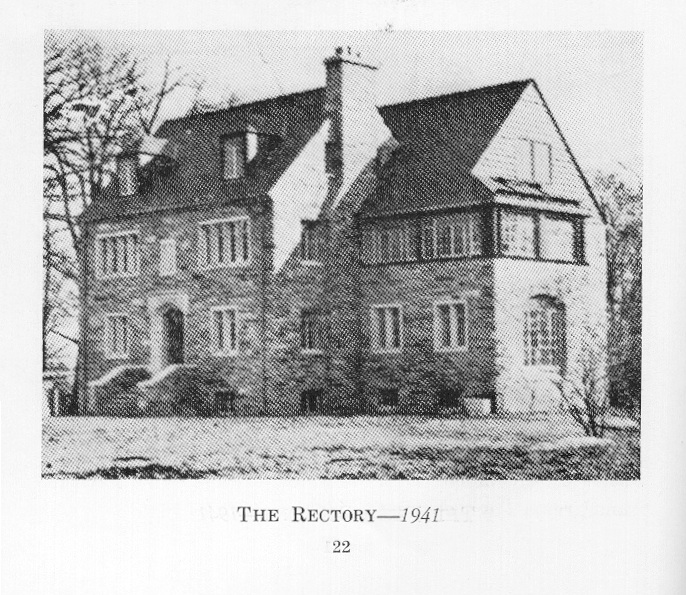 In 1941, the rectory was built and the priests were able to move out of the school. The addition of the rectory created four more classrooms on the second story. Property located at 9006 Harford Road was also purchased this year and used as the convent for Sister Rita Ursula, the principal and four other Sisters of Notre Dame de Namur. They had previously had to commute from their convent in Ilchester, MD daily, in order to teach. This remained their home for 13 years.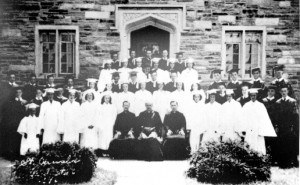 The school continued to grow. In 1946, the first class graduated from St. Ursula School. There were ten sisters and 542 students, with an average class size of 70 students per classroom. North and south wings were added to the original building in 1948. This created ten additional classrooms and two halls.

The 1950s and 1960s
In 1953, the current convent was built to house the sisters and work began on the new church at the corner of Harford Road and Putty Hill Avenue. Although this allotted more room at the school, the space was quickly filled.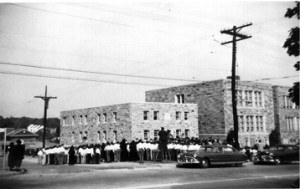 The Parkville community, including St. Ursula Parish continued to expand at a great rate. In 1959, there were 15 sisters and 12 lay teachers. An addition was built that included eight new classrooms, a nurse's room and a dental office. In 1962, there were 1,468 students with 17 sisters and 12 lay faculty.
By the mid-1960s, enrollment peaked at 1,488 students. In 1968, an auditorium, kitchen, meeting rooms, storage rooms, and office were added to handle the increase.

The 1970s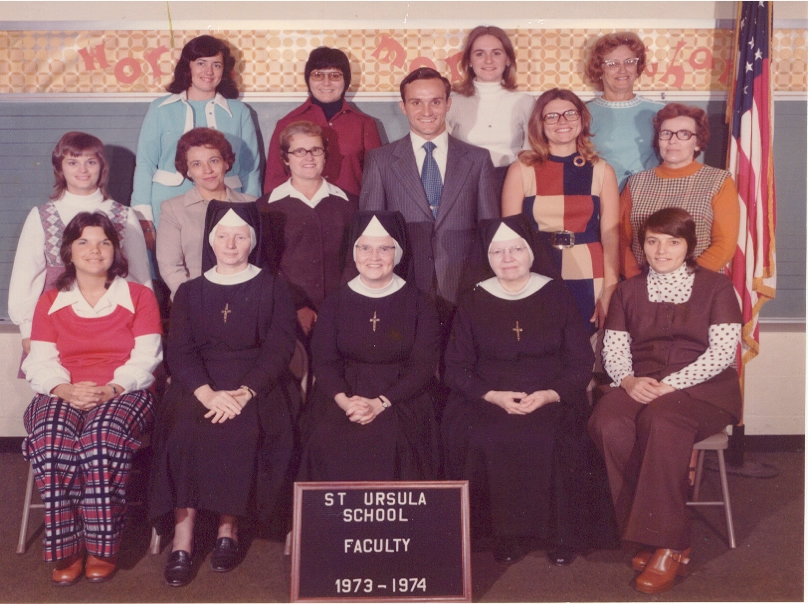 In 1971, the Sisters of Notre Dame de Namur announced their decision to withdraw from St. Ursula School but continue to minister to the parish. Enrollment was decreasing, and there was fear that the school might close. Fr. McGowan, the Pastor at the time, made arrangements with the Sisters of St. Joseph of Chestnut Hill to administer and staff the school for the next thirteen years. Enrollment continued to increase and stabilized with a total student population of 400.
The 1980s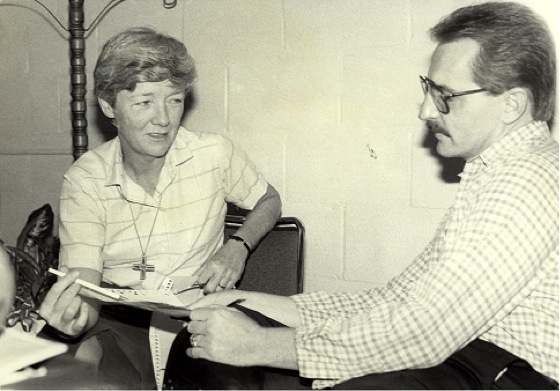 In 1985, the Sisters of St. Joseph withdrew from St. Ursula School, and the Sisters of Notre Dame de

Namur returned in 1986 to staff the school, with Sr. Joan Kelly as principal. St. Ursula School enrollment was now at an all-time low, with 370 students. In order to increase enrollment and maintain St. Ursula School's viability, the St. Ursula School Board was created to assist with long range planning for the school.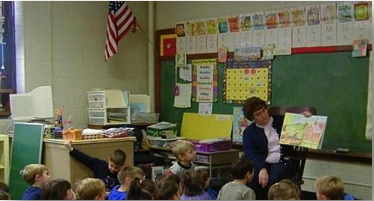 In 1987, a Kindergarten program was added, and enrollment began to steadily increase. The Kindergarten program included one morning, one afternoon, and one full-day program. Within two years, another full-day Kindergarten class was added, resulting in one morning, one afternoon, and two full-day classes. As the Kindergarten classes reached each successive grade level, a third homeroom was added in each grade.
An Extended Day Program was also created in 1987 in response to a need from working families for a quality before-and-after school care program for the St. Ursula School students.
The 1990s to Today
St. Ursula School continued to grow throughout the 1990s. In 1990, a full-time computer teacher was hired, and with the help of numerous parent volunteers, the entire facility was wired for the Internet in 1998. By the year 2000, 758 students were enrolled at St. Ursula School and being taught in a Catholic Christian environment by dedicated lay faculty.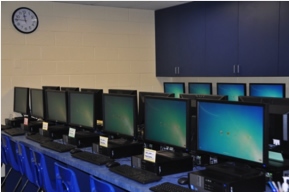 In 2012, St. Ursula School added 2 full-time Pre-Kindergarten classes. The school computer lab was also renovated in 2012 thanks to a grant from the Knott Foundation.
Wireless Wi-Fi- was installed throughout the school in 2015 and was updated to fiber optics in 2016.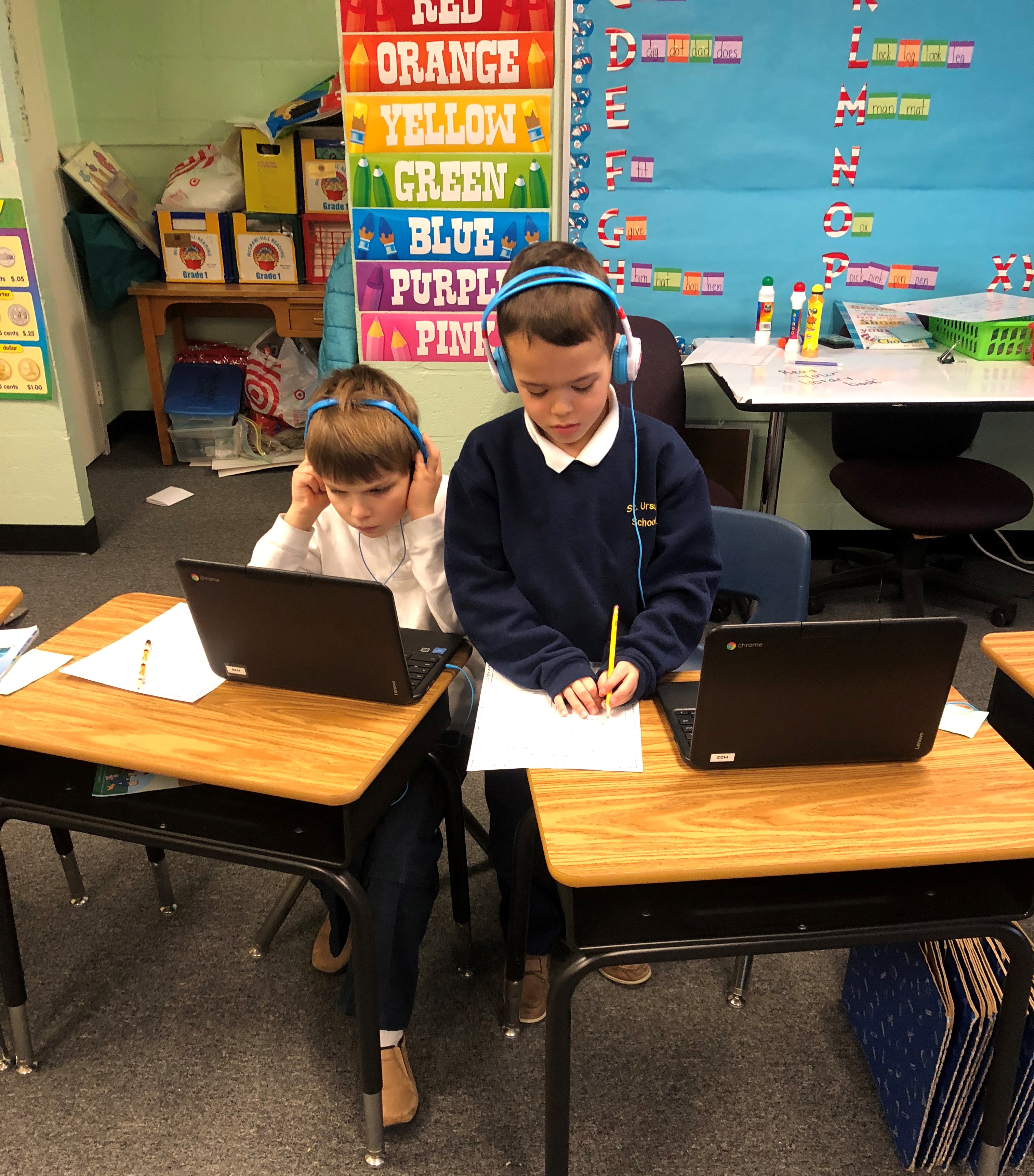 In 2016, mobile devices were available to all students through a generous Knott Foundation Grant. Chrome carts, with 30 Chromebooks each, were purchased for each grade level. iPads were also purchased for the Pre-K classes. Chromebook use has been implemented into the daily curriculum.
Today, St. Ursula School remains a thriving Catholic school, attracting students from all over Baltimore County, Baltimore City and Harford County. After more than 75 years serving the Parkville community, St. Ursula School remains committed to providing a quality Catholic education to its families.