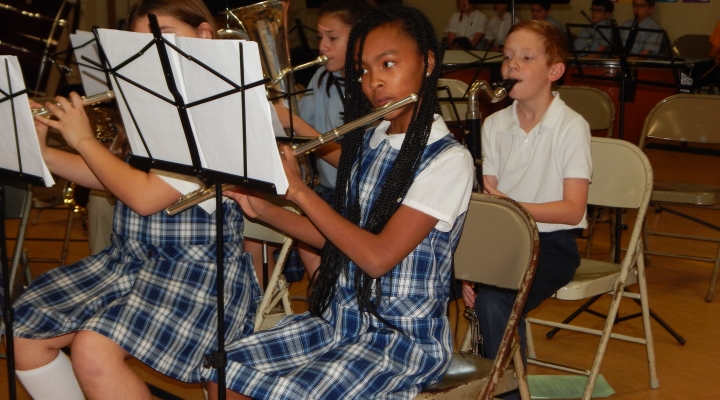 Student Life
St. Ursula School offers students and their families a variety of opportunities to take part in different fun and exciting social activities throughout the year. These social events give students and their families a chance to get to know other SUS families better, and interact outside the classroom. In fact, many families form life-long friendships! The St. Ursula community is truly one big family.

St. Ursula School offers over 20 extra-curricular activities to students in grades 1 through 8. All students are encouraged to participate in arts and sciences activities, leadership programs and athletics.
---
Positive School Environment
To foster a positive school environment where all students are educated in a safe and caring atmosphere, all Archdiocesan schools will follow established procedures for prevention and intervention for bullying, harassment or intimidation.
Positive Behavioral Intervention & Supports (PBIS) has been implemented in every Archdiocesan elementary and high school to enhance academic and social behavior outcomes for all students.